This is the greatest business ever to be in at this second.
It's so much fun because we never have to touch a single product when it's sold. Last weekend a lady asked me (via Etsy messenger) if she could order 14 shirts. I said, of course! She asked for a couple of changes to a design, we made them quickly and uploaded the newly edited design (it was literally just a color change). She ended up ordering 15. It amazes me that I never have to touch the product. Never have to store it in a warehouse. Never have to think about a physical location. Never have to worry about shipping it. It's all taken care of for us. It's amazing and we are truly lucky to be living in such an awesome time.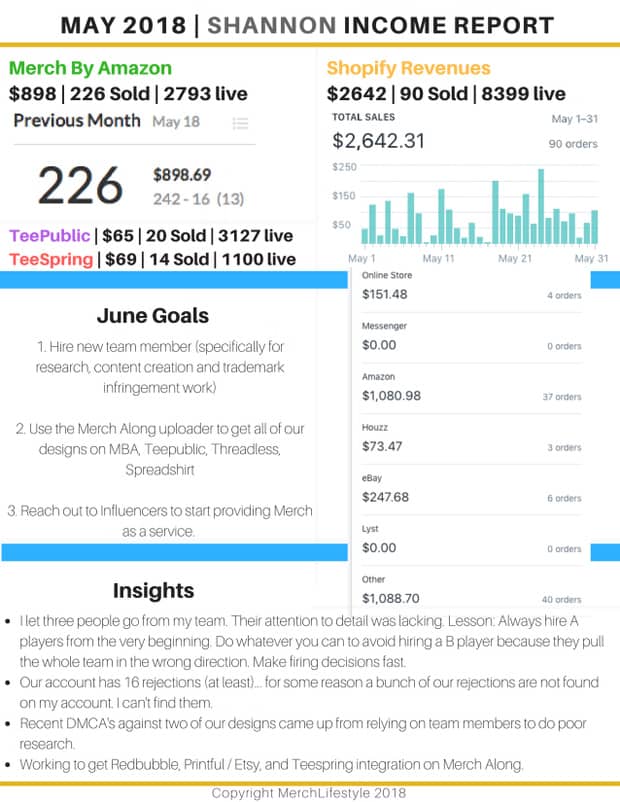 By Shannon Kempenich | Merch Lifestyle
Want new articles before they get published? Subscribe to our Awesome Newsletter.